Registration
Registration fee
Regular: 80,000 YEN (Early bird registration 70,000 YEN)
Student: 40,000 YEN (Early bird registration 35,000 YEN)

Remarks:
- Early bird registration: July 31, 2023
- Student registration fee does not include Banquet on Oct. 11.
- If you are a member of the Japan Society of Mechanical Engineers, consumption tax is not included ("Fukazei").


Instruction to get receipt
You can download your receipt of registration fee from "My page".
You can refer 'How to get receipt'
.
You can also download your receipt of hotel booking as the same way.


Instruction
1. New account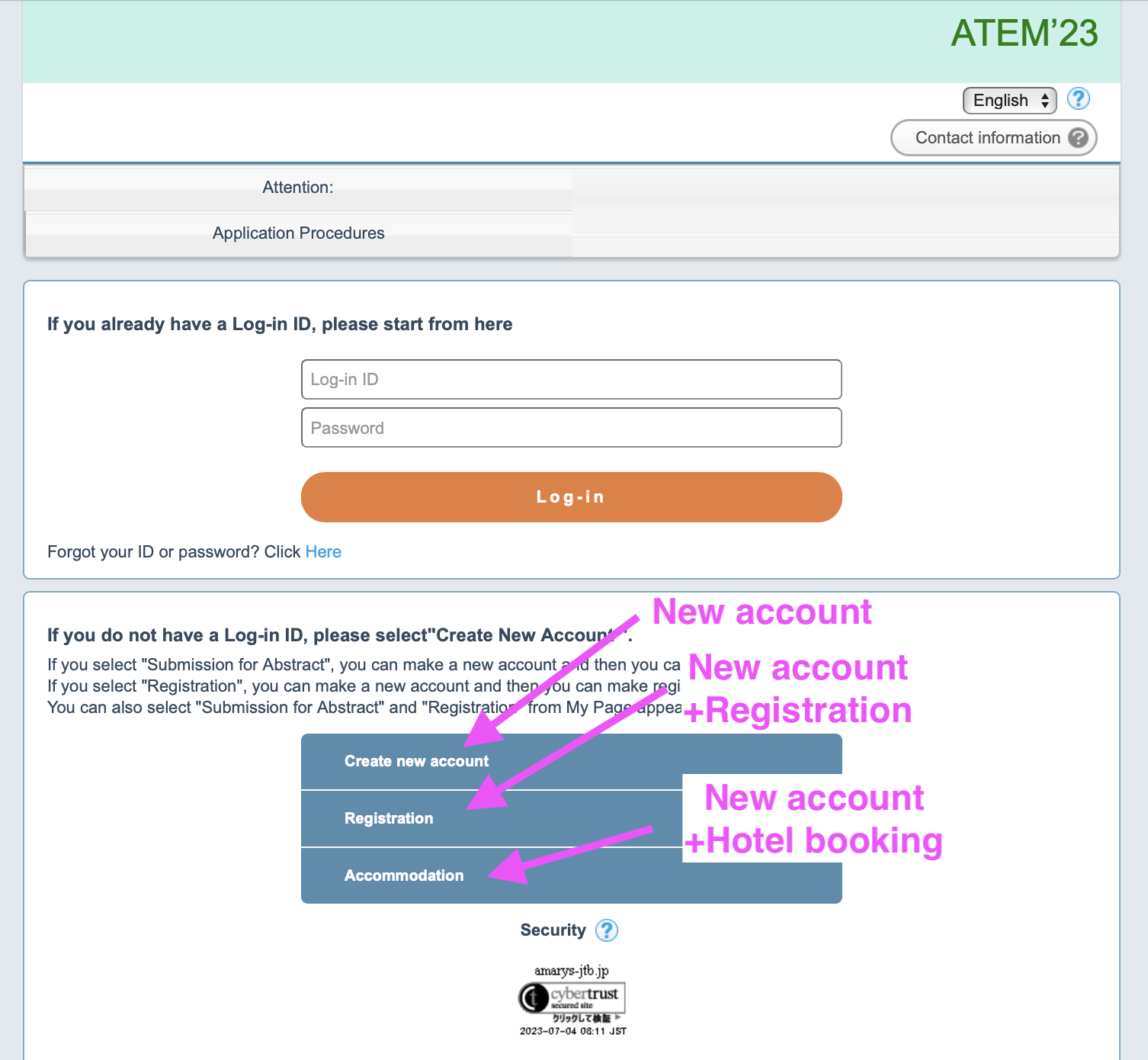 2. Registration and payment

Registration and payment are available on 'My Page'.